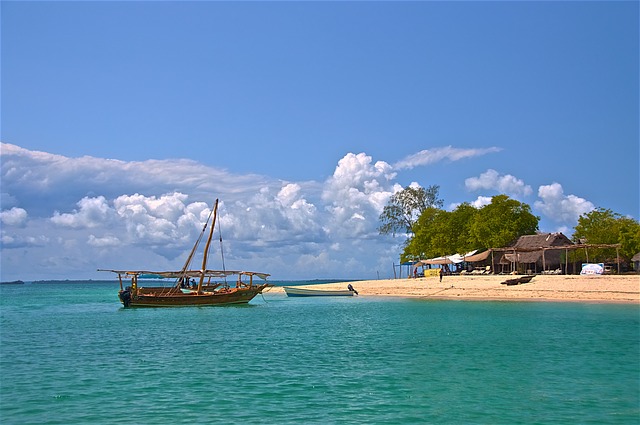 Zanzibar is renowned for its epic beaches and island-style living. While this is obviously a fantastic experience, the archipelago also boasts a rich culture that has many unique stories to tell. This is why Zanzibar holiday packages are perfect for beach lovers and history enthusiasts alike. Make sure these activities are on your list – they will entrench a deep appreciation for Zanzibar.
Nungwi and Kendwa beaches
While these two beaches are very popular, the hidden aspects are found in the overall ambiance and joyful exuberance that you will experience. Besides soaking up the sun on the silky sand and swimming in the warm turquoise water, there are a variety of other thrills.
You'll find that the beaches are flanked with restaurants, serving delicious dishes of local cuisine, bustling bars where you can enjoy a cold drink and cocktails. There are also parlours where you can indulge in a relaxing massage to top off the day.
It's likely that you're not going to want to leave this phenomenal spot and so why not opt to stay for 7 nights at the 5-star Hideaway of Nungwi Resort and Spa.
Stone Town and Monuments
Now it's time to soak up some of Zanzibar's history: first, make your way to Stone Town. This is the epicenter of the nation's unique cultural identity.
You will be taken on a sensory, whirlwind journey that will show you exactly why this island nation is incomparable to any other country.
The delightful slim alleyways reflect the local spirit and foreign influences. The traditional homes with stone can be distinguished by the benches (barazas) that are lined up on verandas.
Other places that you need to visit include:
Forodhani Gardens
House of Wonders
The Old Fort
Full Moon Party at Kendwa Rocks
After the sun sets, Zanzibar's legendary nightlife emerges and the Full Moon party is where you'll want to be.
Kendwa beach plays host to this wonderful event that showcases Zanzibar's local nighttime flair. You can expect to be graced by some of the nation's best singers, DJs as well as other entertainment such as acrobats and fire-eaters – it is an unmissable spectacle.
Snorkeling at the Mnemba Atoll
Zanzibar is one of the premier snorkeling spots on the planet. The lagoons are home to a multitude of astounding marine life.
You'll be taken to the atoll aboard a traditional Dhow boat. This is an experience in itself as you're able to chat to the crew, lie down under the mainsail and feel the breeze glide across your face – it's a feeling of calmness that is simply unmatched.
At the Mnemba Atoll, specifically, you can expect to see dolphins as well as many species of fish such as trevally, yellow snappers, barracuda, eels and many more.
There is honestly so much to experience in this idyllic nation that it is difficult to fit it all into your stay. However, if you choose a travel package to Zanzibar such as 7 nights at the affordable Ngalawa Beach Village, you will have less hassle and therefore more time to spend exploring and discovering the wonder of this archipelago. Your destination is waiting – grab the opportunity now!