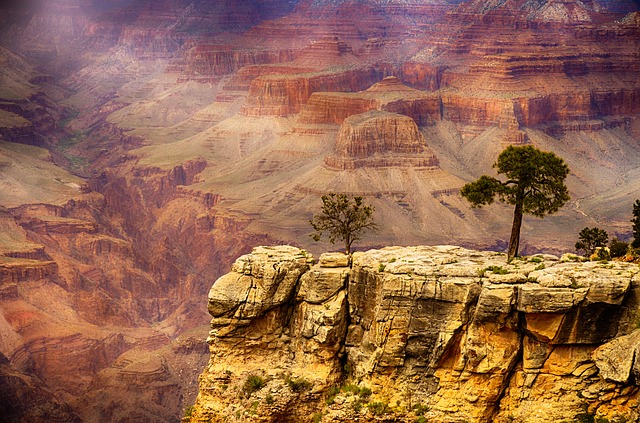 It is amazing cities like New York, Los Angeles, Boston, Chicago and San Francisco that makes North America one of the most popular tourist destinations in the world, but there is much more to the country than this. The USA is an incredibly vast, varied, rugged and beautiful country with some of the most breathtaking natural surroundings on the entire planet. Here you will find sprawling desert, thick woodland, imposing mountain ranges, epic lakes, swampland and much more.
The Heart of the Land
As incredible as the major cities are and should be experienced by everybody, you may find that it is in between these destinations where you truly uncover North America. Off the beaten path you will discover the astonishing natural beauty and the heart of the country. Due to the sheer size of the land, there is an incredible amount to see and do away from the cities and this makes the USA a fantastic destination for an adventure holiday.
Adventure Activities
There are endless options for adventure seekers and nature lovers, but your trip could involve horseback riding in the real Wild West, white-water rafting in Colorado, hiking through the Rockies, glacier trekking in Alaska or taking a helicopter ride down the Grand Canyon.
The stunning and rugged terrain ensures that the USA is the ultimate playground for adventurous types and you will have your breath taken away by your surroundings. Not just this, but you are sure to see a host of amazing wildlife, so remember to pack your camera and keep your eyes peeled at all times.
A Unique Experience
In addition to the great activities that you can try on these activity holidays, you will also find that travelling through the country and seeing the landscape change is part of the adventure. Tours arranged by expert agencies, including Grand American Adventures, offer unforgettable experiences where you can camp under the stars each night and see a side of the USA that not many people get to experience.
These tours are also great fun because you all work together and help out to make sure that it is a success. You are likely to learn an incredible amount and make many new friends – this is always the sign of a great adventure. It is sometimes forgotten that the USA has some of the most varied and beautiful terrain on the planet due to its amazing cities, but you can experience the heart and soul of this stunning country on an eye-opening adventure holiday.