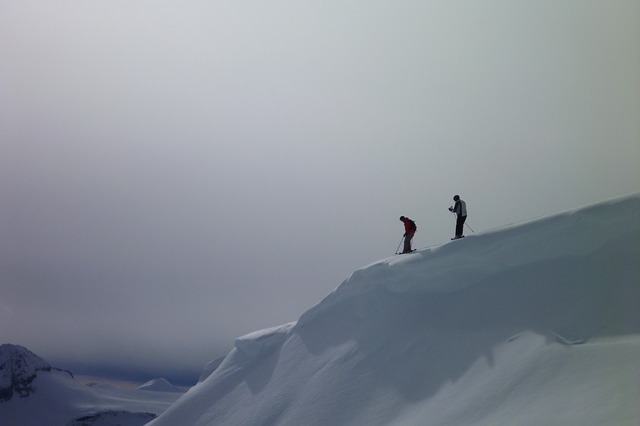 Our family loves the winters and snow especially. We have been planning a ski holiday for a while now, but due to some reason or the other it was always getting postponed. This year the wife and the kids were particular that we go for a ski holiday and hence began the search for the right ski destination.
After going through innumerable articles and reviews on websites we shortlisted two destinations. One was Courchevel in France and St. Anton in Austria. After a lot of deliberation we finally zeroed in on Courchevel. The first thing I did was rent Courchevel apartment because it is a very popular destination and I did not want to miss out on it just because we could not find proper accommodation.
Once the accommodation was booked we started planning for the trip. The kids were giving a lot of suggestions, but my mind was not there, I had a nagging doubt. This doubt was in the back of my mind for quite some time but it had reappeared from nowhere now and I had to remove it if I had to enjoy the trip. The doubt that set me thinking was, "Whether skiing is safe?" I had a feeling that I may be taking my kids to a holiday fraught with risks. I was not speaking aloud still. But the feeling remained. Michael Schumacher appeared in my thoughts. I was not sleeping well. My mind was filled with morbid thoughts. I could not stand it any longer, so I told my wife about my doubt. She was apprehensive too but since wives are worldly wise, she asked me to research about the topic. I opened my laptop and started searching about the risks involved and the results of my findings left me shocked.
I was expecting a lot of fatalities due to skiing and snowboarding but I was surprised to find that major injuries are less than 0.001%. A study in Scotland found that on an average a person had to ski for nearly 450 days before he or she would get injured. If you look at these statistics then you can safely say that skiing and snowboarding are safe sports. However, it is essential to wear the necessary safety gear. If you do not wear necessary safety gear then the chances of injury are higher and you would be solely responsible for it. In fact, not wearing helmets is the major cause of injuries while skiing. Just wearing a helmet reduces the risk of injuries considerably. Many professional skiers even if they are going down a beginner slope with their kids will always wear helmets and other safety gear. It has been bred into them and similarly you need to make it a habit.
Once the doubts cleared I was able to sleep peacefully. I dreamt about teaching my kids the basics of skiing and going along with them on the beginner slopes. And all my dreams came true when we visited France and enjoyed a wonderful holiday at Courchevel.