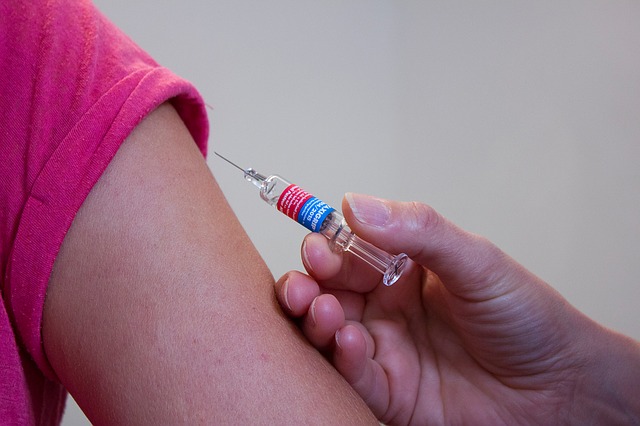 I always find preparing to go on a new trip abroad exciting. Not that it isn't also exciting when I'm travelling close to home! Packing my bag is one of the best bits, along with planning what I'm going to do. But there are some slightly more boring things you have to take care of if you want to make sure the trip goes smoothly.
In my opinion, planning carefully is one of the best ways to ensure your trip goes to plan. You don't have to schedule your trip down to the last minute. But you should consider different eventualities to make sure you're prepared. One of the things that could happen is someone getting sick or injured. It can happen anywhere, from Mallorca to Malawi. Being prepared will help to prevent something happening and make it easier to deal with if it does.
Vaccinations and Medications
No one is overly fond of needles, but sometimes they're a necessity. If you're travelling in Europe, North America or some other places, vaccinations might not be necessary. There could be times when they are recommended, however. For example, parts of Europe have high rates of tick-borne encephalitis. If you're planning on an outdoor adventure in one of these areas, a TBE vaccination is a smart idea. There are some countries where a whole list of vaccinations is recommended. Sometimes they may be required to enter the country. It's a good idea to look into them a couple of months before you travel. You can make sure you have time to get the vaccinations you need.
Aside from vaccinations, you might also want to take preventative medications with you. These could include malaria tablets or perhaps something to combat altitude sickness. You should check the advice for the country you're travelling to. You can find information on the government's foreign travel page or the TravelHealthPro website. It's easy to get what you need to take with you. You can order malaria tablets online, as well as any other medications you might need.
First Aid Kit
Putting together a first aid kit is essential for your travels, no matter where you're going. It's especially important if you'll be outside and won't be able to pop into a pharmacy for plasters. You can buy a ready-made first aid kit, which should contain some of the essentials. You'll need items like plasters, sterile wipes, bandages, scissors, and tweezers. There are probably some items you'll need to add to your kit. Make sure you have something to treat insect bites, sunburn, and allergic reactions. Painkillers are always a necessity, as is something from digestive issues. Remember to take protective things too, like sunscreen and bug spray.
Travel Insurance
Travel insurance is important when you go abroad, especially if you might be doing anything remotely dangerous. It can help to cover medical costs, as well as related expenses like ambulances or getting you home if you're ill or injured. Make sure you have adequate insurance, and it covers you for all the activities you'll be engaging in. You might have to pay extra if you're planning on bungee jumping or skydiving! EU citizens can also get a free EHIC card, which gets you state medical care within the EEA and Switzerland. However, it's not a replacement for travel insurance, so don't forget to get that too.
Local Medical Information
Having some important contacts and medical information will be useful if you need help. First, you should check the emergency phone numbers for the country you're travelling to. It also helps to look up the nearest hospital or doctor to where you're staying. Noting the nearest pharmacy or chemist is a good idea too. Another useful thing to do is learn a few phrases in the local language. It's especially helpful if there won't be many English-speakers around. Being able to tell someone where you have pain or how you're feeling can be very helpful.
Check Advice for Your Destination
Before you leave, don't forget to look up information for your chosen destination. There are some tips that will always apply, and others that will be important at a certain time. For example, in certain parts of South America or the Caribbean, being aware of the advice on the Zika virus is currently essential. You can find advice online or go to a travel clinic to ask about vaccinations and other precautions.
Get prepared for your next trip by checking the latest medical advice. Keep your activities in mind too, so you can make sure you stay safe.