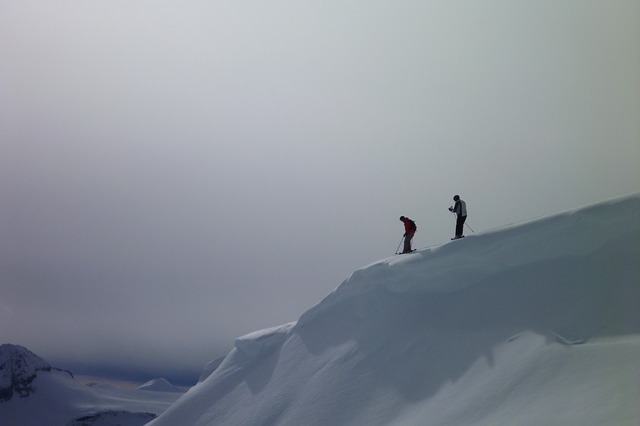 If you are looking for a completely personalized winter getaway that's full of adventure, then look no further. Heli skiing is just the activity to help you escape from the city and go somewhere different. It involves a helicopter ride to a drop off point far from the crowds and resorts, ideal for lovers of untouched powder. Helicopters put remote terrains in your reach. Some companies offer two to ten-day fun-filled getaway packages. Some top-notch companies will tailor your getaway to suit your every need. Guides work with you and your group based on your terrain desires and skill level. If you're unfamiliar with the kinds of terrain you'll find, steeps are the kind of challenge that experts love, while glaciers provide a smoother ride. Glades, meanwhile, are openly spaced forested areas with some of the best snow conditions thanks to shelter from the wind. Heli skiing is the option for you if you're looking for something packed with excitement.
British Columbia is one of the world's best destinations for this unique kind of holiday. Southeastern BC's Kootenay Rockies are sometimes called the Powder Belt. The Kootenay Rockies are extremely accessible and located between Golden and Revelstoke. This area is considered a mecca for the sport. If you're headed to the Kootenay Rockies, you can find some of the most accessible lodges in the world. The closest is only a four-hour drive along the Trans-Canada Highway from Calgary International Airport, and as it lies in the mountains beyond a number of resorts, you can also take a private shuttle instead of renting a car.
Flexible operators will also allow you to start your trip on any day of the week to accommodate your schedule. Boutique heli skiing companies are all about a great customer experience that incorporates convenience, quality, fun, and luxury. Always keep in mind your schedule when booking a trip: you don't want to lose a day waiting in a hotel before making it the rest of the way to the lodge.
Great Canadian Heli Skiing is one operator in British Columbia that emphasizes small groups and flexibility. Other companies offer large group packages, but smaller group trips mean you spend more time on the slopes. They also have one of the lowest no-fly day rates in the country, thanks to the proximity of their runs to their lodge. Great Canadian's lodge is just up the mountains from a number of well-known BC resorts, like Kicking Horse and Chatter Creek. Many vacationers incorporate their heli skiing into a longer holiday at a resort.
Check out all the extras and services and you will find that these getaways are a cut above the traditional holiday. Plan your next heli skiing trip in BC and you'll remember it for the rest of your life. The Kootenay Rockies are not a destination to miss for anyone with a passion for powder. Pack your bags, your equipment, and your boots, and get ready for excitement.