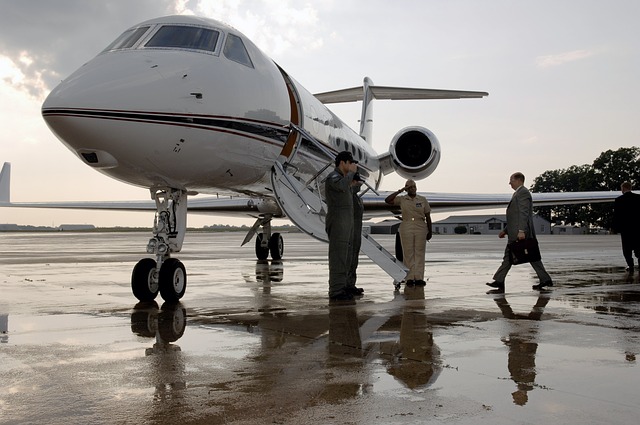 Today, media tries to portray all private jets as the same thing. There is actually a big difference between the different types of jets out there. One of the most common types of jets out there are called very light jets. They are also known in the industry as small compact light jets. The range goes all the way up to the much larger Boeing 737 and the Airbus A320, also known as "bizliners" or business jets. These are usually found being used as commercial planes as well, but they can't carry as many passengers. The private variants of these aircraft have only a fraction of the seats that the commercial ones do, but instead have fitted out bathrooms, showers, private areas like bedrooms, and even small meeting rooms for the traveling businessman.
Obviously, what commercial jets provide in capacity, private jets provide in luxury. So, keep these facts in mind when you want to choose a private jet.
Be Cautious When Choosing a Jet
There are other private jet types out there that are converted versions of aircraft that were built for commercial airliners, such as the Boeing 757. The wall-building presidential candidate, Donald Trump, actually owns one of these. If you are looking for a jet charter in NYC there are many different options in all shapes and sizes. Charter isn't that cheap for planes as big as these, and can cost up to $15,000 per hour of charter. You may think that when you are going to fly private, any plane is going to work for you. The truth is that it won't. You have to exercise great care when you choose the right jet for your own use.
What Should You Consider When Picking One?
Factors that affect the jet you choose to charter include the amount of people on the flight, as well as the amount of luggage being brought on. Size matters, as does the weight of the luggage too. Nonstop oceanic flights will typically have certain weight requirements with regards to the luggage being brought on, and you need to make sure you adhere to these if you want to land at your destination in one piece. While chartering a single plane for a weekend may be insanely expensive, there are options out there for the more frequent travelers. You can pay as little as $15,000 a year and be able to get free flights on planes from the company to certain destinations.
If you are a rookie charter customer, it may not be the best idea to leap into a charter agreement without consulting an expert first. This doesn't have to be a real expert, but someone you know who charters regularly and flies around a lot. There are many people out there who own or fly private jets all the time, and you can ask any of them for advice on what you should do for your own budget and preferred destination. Some other factors that you may not even think about include the bathroom. You don't want a cramped, tiny bathroom on an 8 hour flight, do you?