Game of Thrones, the hit HBO fantasy/political drama series, features a wide array of locations, in the fictional as well as the real world. Whether you're a fan or just don't know where to spend your next vacation you're going to love these places. We bring you 5 of the best Game of Thrones filming locations you should visit.
The Mystical and Frozen – Iceland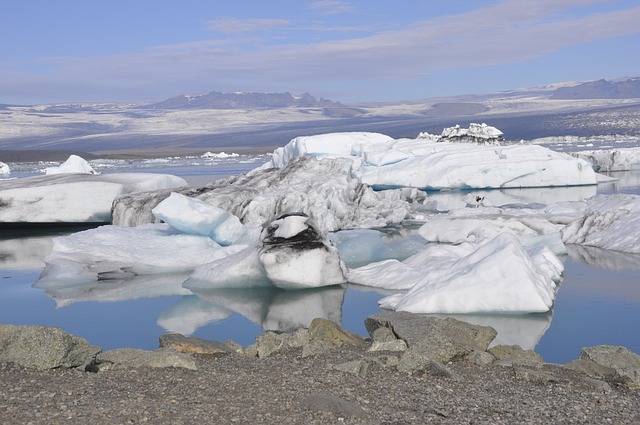 Iceland was the perfect place to showcase the cruel and harsh conditions which rule on the wall and beyond it. This literal land of ice and fire offered a wide array of glaciers and lakes to the HBO directors, most nostably Lake Myvatn – the home of the series' "Wildlings". Located in the south, Iceland's Skaftafell National Park with its milder, warmer climate was also a prominent filming site. Pack your winter clothes and don't be afraid of the cold, hopefully you won't encounter any White Walkers!
The First King's Landing – Malta
Before King's Landing found its epic home at Dubrovnik, Malta's former capital, Medina, was used for filming during the first season of the show. This 1000 year old city was ideal because of its highly preserved buildings and exotic architecture but it was not without its drawbacks. The fact that Medina is an inland city proved to be a problem for the filming crew who were forced to only shoot the city's interior streets. Other structures on Malta were also utilised, such as the Verdala Palace and Medina Bridge. The most shocking scene of the first season, the execution of Lord Stark also took place at nearby Fort Manoel. If you're not quite ready for the cold of Iceland this is the place for you.
Qarth and the new King's Landing – Croatia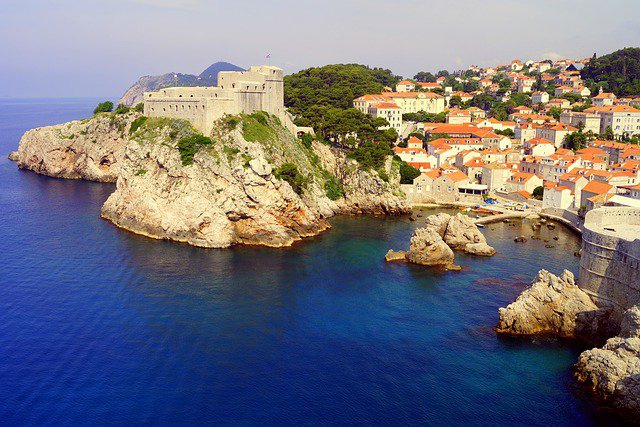 After briefly filming the capital of the Seven kingdoms in Malta, King's Landing found its permanent "home" at Dubrovnik in Croatia. This historically rich city was perfect because of its seaside location and huge walls which surround the city, allowing the crew to film internal as well as external scenes. The waters around Dubrovnik were used to portray the epic Battle of Blackwater, and the fort of St. Lawrence, or Fort Lovrijenac housed the Red Keep. Many of the scenes which take place in Qarth were filmed on the island of Lokrum, which is located nearby. Rumor has it another controversial scene also takes place on Lokrum and we're as excited as you are! So book your summer vacation and don't be suprised if you bump into a Lannister. Dubrovnik has it's own airport so you can visit it directly with a plane, but the Island Lokrum can only be reached with a ferry or boat from a Croatian charter.
Winter is coming – Northern Ireland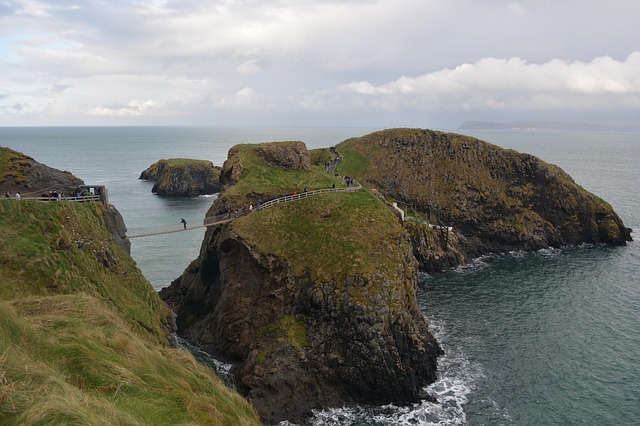 If "Winter is coming" is your favorite Game of Thrones motto then look no further than Northern Ireland. With its 300 or so rainy days Northern Ireland was used to bring life to Winterfell and the north. Over 16 filming locations make it hard to choose which one to visit first but the most notable one – Castle Ward, a unique 18th century fortified farmyard, housed a number of celebrities – including Peter Dinklage and Sean Bean during their time in Winterfell in the first season of the show. If you go further north, you'll find the Magheramorne quarry, or better known as Castle Black. Another iconic first season location is Vaes Dothrak, the only city of the Dothraki people, which was filmed at the Mourne Mountains, specifically Sandy Brae. An additional 13 locations and a lot more untouched nature and hills make Northern Ireland a perfect place for hikers and adventurers alike.
The Eastern Continent Essos – Morocco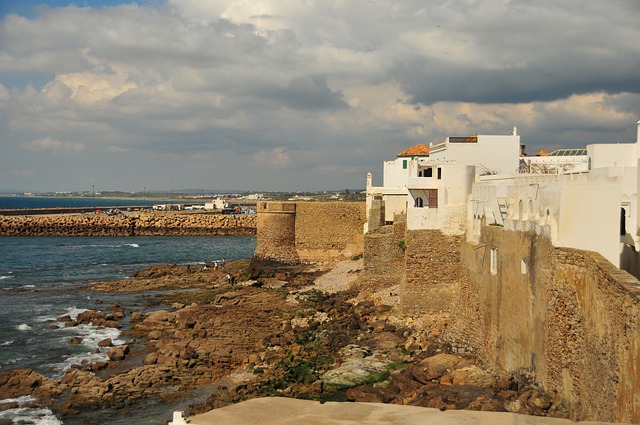 Returning to a sunnier and more comfortable climate, Morocco, with its exotic architecture was excellent for bringing the scenes which take place on Essos, the eastern continent, to life. Originally used as King's Landing in the unaired pilot, the ancient city Aït Benhaddou, an UNESCO world heritage site, was used to film scenes which took place in Yunkai, also known as the Yellow city. Another notable shooting site is Essaouira, also an UNESCO protected city located in the western parts of Morocco. Essaouira was used to portray the famous slave-owner city of Astapor, home of the Unsullied. The town's strict building restrictions ensure it will remain beautiful for years to come. It's no wonder the Mother of Dragons, Daenerys Targaryen, still hasn't set sail for Westeros.