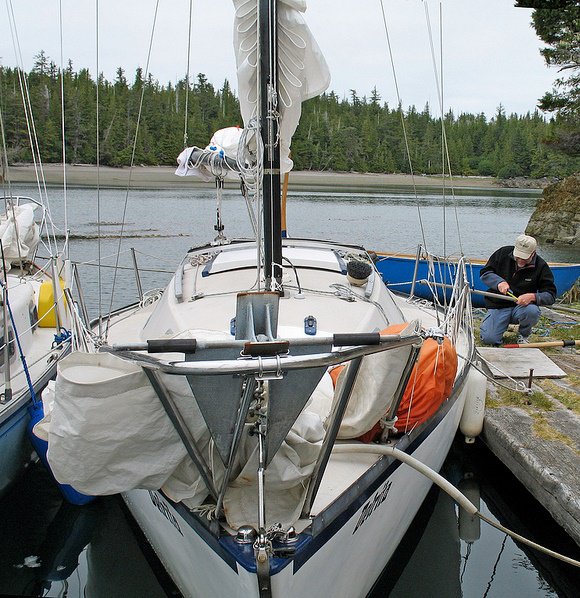 Buying boats is much like buying cars: important things to keep in mind are model make, year, size, maintenance, and discount season. The factors that seem important at first are usually merely aesthetic details, glossy yet strenuous when the time comes to reach for your wallet. If you play your cards smart, you could score discounts when you buy a boat and greatly reduce costs as you maintain it.
The big purchase
Time your purchase wisely. The idea that you could buy a boat has probably been coming to you for a long time and waiting a bit longer for the perfect moment should not be that hard. In the boating industry, much like the car industry, prices soar with the newest models. The 2013 and 2014 models don't differ very much in quality or gadgetry, but the 2014 is in all available showroom catalogs, and the 2013 is not, hence the steep difference in price. And then you have unsold 2012 models, hidden out of sight. Now, the 2014 drastically drops in value at the stroke of midnight on the 31st of December, 2013, and the seller, trying to catch that very last train, will give you a decent discount. In fact, if it's a licensed dealership, they probably have a semestral quota to reach, like the number of sales. If your purchase gets him closer to making the quota, the seller will drop the price for you, as he then has bigger cash coming in from the top of the food chain.
Boat size can influence discounts just as it influences the price, obviously. Yachts and larger boats are long-term planned purchases, bought throughout the year, depending solely on the buyer's financial ability. Buying a large boat in December may or may not mean a discount, depending on the how well business is generally going in the dealership. Smaller boats tend to be much more of an impulse purchase. Small boat sales rise with the summer temperatures. July is the hot season for small boats, so stay seated until the temperatures drop, and you'll be in for a budgetary treat. Wait until the really cold months, and take your pick in any store.
Monthly maintenance
The best thing about buying used boats is the cheaper price leaving you with more money for the obligatory maintenance. New boats need maintenance as well, but not as much at the very start. Be sure to find a good team of mechanics for all the large-scale work, talk to different companies and compare prices for boat repairs and small improvements as well, until you yourself are fit to take care of your own vessel. As with cars, it is good to know how the engine works, but there are also things you can do yourself even without mechanical skills. A no-brainer is learning how to take care of the fuel and oil. Washing and waxing are not only relatively simple, but could also be a fun social activity. There are plenty more basics that any dignified sailor should be able to perform.
Depending on your dock, you may also have the benefits of yacht clubs. Memberships come with a variety of discounts and perks including fuel discounts, insurance, and such. Fuel costs can also be reduced by planning your trips – keep them short and sweet, with plenty of anchored time. Tides and winds are natural fuel-savers you can rely on.
Storage
Yacht club membership perks can lower your storage costs, but you should not base your choice of marina just on the perks it offers. Boat fuel costs more than car fuel, so pick your ideal coastline, and drive there if you need to, rather than berthing in the local marina. Winter storage is obligatory, so keep your boat in your home garage during the wintertime, if you can.
Photo by miguelb.