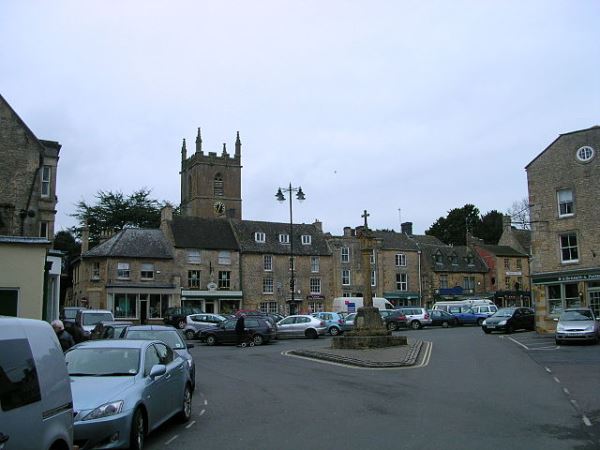 In the UK, Cotswolds has officially been named UK's largest "area of outstanding natural beauty" and in fact these words are not enough to describe its beauty. Established within the northern part of southern England, it's covering the six of England counties of Wiltshire, Worcestershire, North East Somerset, Warwickshire, Gloucestershire and Oxfordshire. One of those counties, in the northeast corner of Gloucester among the gorgeous Cotswolds hills on an exposed 700 feet high hill top combined with the legendary "Roman Fosse Way" has a town called Stow-on-the-Wold.
This town is known for its beauty of high hills, it is also popular for one of the most famous enchanting market. For Cotswold's wool industry, this market is the best and the perfect place in terms of earning because when huge fairs are often organized and every time over 20000 sheep are sold and also woolen clothes and there are so many excellent art galleries, gift and craft shops, superb antique shops. People also come to visit here just to see its grand stone manor houses and beautiful gardens, picturesque cottages and rolling countryside to enjoy the many walks that surround the town.
Excluding the market there are plenty of nearest places where you can arrange your trip and enjoy your holidays with your loved one or with family. It's an all-rounder city in terms of all facilities like nature, beauty, shopping and for holidays and Stow-on-the-Wold hotels also are providing all luxury facilities. It is a perfect tourist venue for us. If we look at the nearest attraction of the Stow-on-the-Wold, then you can visit another beautiful city of Cotswold, Moreton-in-Marsh, which you can reach by driving in just 15 minutes.
Hence, if you have plans to go on a long trip then this place is perfect in England.