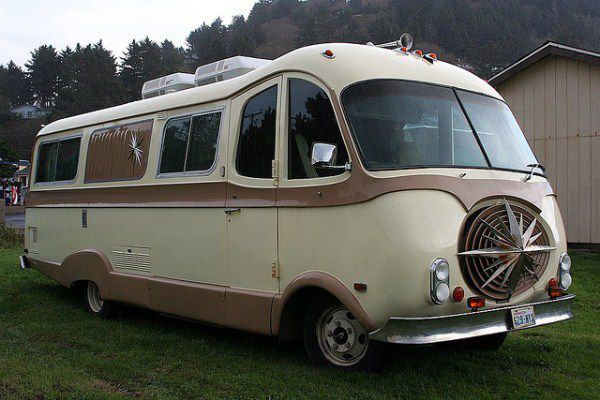 Most people love their vacations, whether they are going on a quick getaway to a nearby bed and breakfast or an extravagant adventure across the country. Whatever their desires are, they always select trips that are tailored to their needs. When you are a person who loves to travel and search for adventure, how can an RV make your vacationing experiences even better?
A Home Away from Home
The major benefit of an RV is that it provides you with many of the comforts home can provide even when you are not at your physical address. Since you have the opportunity to eat a freshly cooked meal and to get a good night's sleep, you're better prepared for the adventures that wait out there on the road for you. Everything that you need is found inside of the RV. Rainy days need not put a hamper on your travels as you can sit inside or under the umbrella planning what will soon come.
Options for You
You can also choose how expansive and extensive you want your RV to be, and Sportsman Dream elaborates on this point. If you have wonderful memories driving through the country in an old-fashioned RV with your own parents, you can avoid some of the bells and whistles of newer models. However, to make the ride more enjoyable for your little ones and to have excellent resale value, look into impressive and extensive television packages, global positioning systems and Internet capabilities.
Meeting with Others in Your Community
One of the best parts about traveler, and many frequent vacationers would likely agree, is that you have the ability to meet with a lot of other people. You'll probably be setting up your RV at some stops overnight or for a couple of days, and you can meet with the other people who are there. As a result, all of you can share stories of places you have been, tips for traveling to other parts of the country and other great tales of your travels. You'll likely learn about some of the locales you should add to your destination list.
For All Ages
Frequent travelers and adventurers worry if an RV will be suitable for their children or for their elderly parents. Sportsman Dream notes that "A lot of elderly couples are purchasing [RVs] to take on their vacations," and "They are very beneficial for large families who have small children." You don't have to worry about your kids getting bored and constantly asking when you're going to be arriving at the next destination. They can watch television, check out some websites on the Internet or play board games with each other at the table for some entertainment.
The Ability to Work
In some situations, you might actually be able to maintain your job while you are out adventure seeking in an RV. This is an ideal set-up for a person who needs income but really loves to travel. Many companies offer work-at-home positions. As long as you have an Internet connection, you could work in your RV, and then continue on your journeys when you are done. You must make sure that the Internet connection is stable wherever you go if you decide upon this plan.
RVs have the ability to transform your usual vacations into exciting and adventurous journeys. Once you have tried out a trip in such a vehicle, you likely won't want to go back to your old ways.
RV photo by Slideshow Bruce. License: CC BY 2.0.